Recommended research articles:
Tonnus W*, Meyer C*, Steinebach C, Belavgeni A, von Mässenhausen A, Gonzalez NZ, Maremonti F, Gembardt F, Himmerkus N, Latk M, Locke S, Marschner J, Li W, Short S, Doll S, Ingold I, Proneth B, Daniel C, Kabgani N, Kramann R, Motika S, Hergenrother PJ, Bornstein SR, Hugo C, Becker JU, Amann K, Anders HJ, Kreisel D, Pratt D, Gütschow M, Conrad M, Linkermann A. (2021): Dysfunction of the key ferroptosis-surveilling systems hypersensitizes mice to tubular necrosis during acute kidney injury. Nature Communications 20;12(1):4402. *shared first authors

Belavgeni A*, Bornstein SR,* von Mässenhausen A, Tonnus W, Stumpf J, Meyer C, Othmar E, Latk M, Kanczkowski W, Kroiss M, Hantel C, Hugo C, Fassnacht M, Ziegler CG, Schally AV, Krone NP, Linkermann A (2019): Exquisite sensitivity of adrenocortical carcinomas to induction of ferroptosis. PNAS 29;116(44):22269-22274. *shared first authors
Gong Y.-N., Guy C., Olauson H., Becker J.U., Yang M., Fitzgerald P., Linkermann A.* and Green D.R.* (2017): ESCRT-III acts downstream of MLKL to regulate necroptotic cell death and its consequences. Cell *shared senior authors
Linkermann A, Skouta R, Himmerkus N, Mulay SR, Dewitz C, De Zen F, Prokai A, Zuchtriegel G, Krombach F, Welz PS, Weinlich R, Vanden Berghe T, Vandenabeele P, Pasparakis M, Bleich M, Weinberg JM, Reichel CA, Bräsen JH, Kunzendorf U, Anders HJ, Stockwell BR, Green DR, Krautwald S. (2014) Synchronized renal tubular cell death involves ferroptosis. PNAS 25;111(47):16836-41
Linkermann, A., Bräsen J.H., Darding, M., Jin, M.K., Sanz, A.B., Heller, J.-O., De Zen, F., Weinlich, R., Ortiz, A., Walc, H., Weinberg, J.M., Green, D.R., Kunzendorf, U., Krautwald, S. (2013). Two Independent Pathways of Regulated Necrosis Mediate Ischemia-Reperfusion Injury, PNAS 16;110(29):12024-9.


Recommended reviews:
Tonnus W, Belavgeni A, Beuschlein F, Eisenhofer G, Fassnacht M, Kroiss M, Krone NP, Reincke M, Bornstein SR, Linkermann A. (2021): The role of regulated necrosis in endocrine diseases. Nat Rev Endocrinol Aug;17(8):497-510.
Belavgeni A, Meyer C, Stumpf J, Hugo C and Linkermann A (2020): Ferroptosis and Necroptosis in the Kidney. Cell Chem Biol 16;27(4):448-462.
Sarhan, M., Land, W., Tonnus, W., Hugo C. and Linkermann A. (2018) Origin and Consequences of Necroinflammation. Physiological Reviews 1;98(2):727-780
Linkermann, A. and Green, D.R. (2014) Mechanisms of Disease: Necroptosis. NEJM (350, (5): 455-465)


---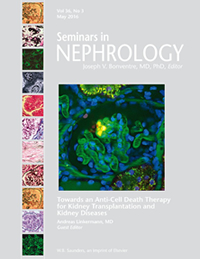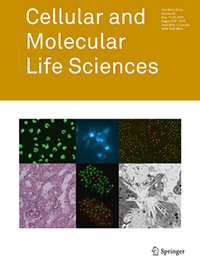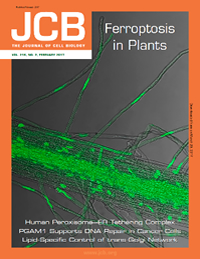 ...a complete list of our publications can be found here.