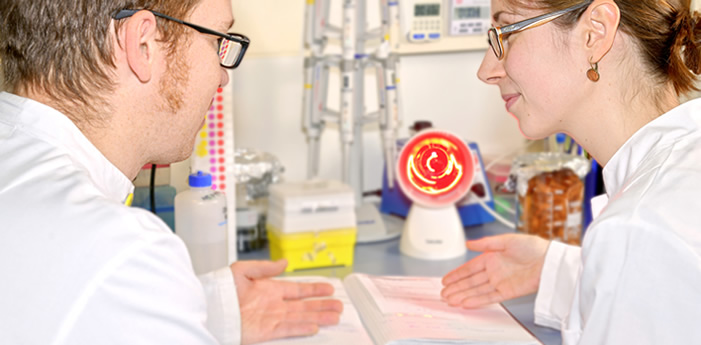 We are currently seeking for an experienced senior postdoc. We are looking forward to your application!

We are always looking for highly motivated new members of our team. Please contact Andreas via email if you are interested!
We look for researchers at every level of experience who aim to make a difference in the field of cell death, transplantation and acute kidney injury. You will benefit from two state-of-the-art laboratories with all special equipment and experienced researchers close to you.
The group focuses on clinically relevant questions and highly appreciates help from MD students who are ready and willing to spend at least 12 months exclusively in and around the lab. We provide fair MD thesis opportunities (Doktorarbeiten), but we do require an ambitious attitude.
PhD-students and postdocs run the lab! They are highly skilled in in vitro techniques and create their own projects around the clinical questions worked on in the lab. Working "crazy hours" can be fun, but nothing is required apart from true ambition towards cell death research. You are looking at this from foreign countries and overseas? You are very welcome! You prefer to work days – or nights – or both? Nothing is impossible - let´s talk about that.
Are you a skilled technician who is bored of daily routine and want to go into cell culture and ex vivo research? We offer exciting technologies to work with in your every day laboratory life!
As a lookout, we would like to point out that success in research requires more than a great finding. All members of the lab will be involved in scientific peer review and grant reviewing, and in writing manuscripts and grants. In routine lab meetings, presentation skills are continously improved. Of course, you will also present data from the lab at conferences.
Requests should be directly sent to Andreas via email: andreas.linkermann@ukdd.de!